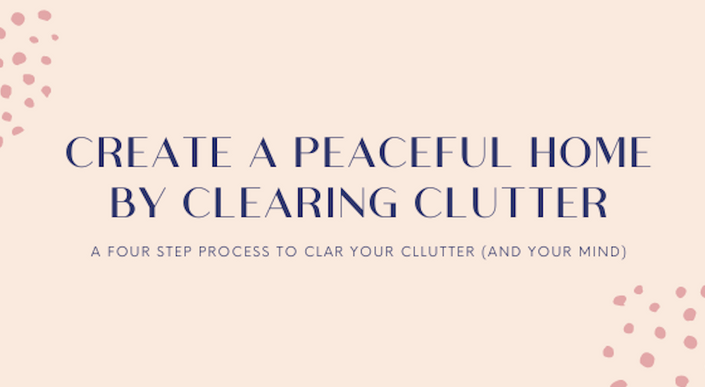 Create a Peaceful Home by Clearing Clutter
A Four Step Process to Clear Your Clutter (and Your Mind)
We want to support as many people and homes as possible during this time.
We are offering a 40% discount, which reduces the price from $49 to $29. Use coupon code, 40PERCENTOFF
If the discounted price is not currently in your budget, please reach out to us at [email protected] to learn about our sliding scale.

Welcome.

We are Laura and Alison—sisters, authors, conscious homemakers, and co-founders of Inspired Everyday Living. We have been clutter clearing since we were nine and six years old. Our homes have always been our way of finding peace and purpose in own our lives and for the past twenty years, we have been helping others create their ideal lives through the process of creating homes they love.
Now more than ever, our homes are the center of our universe. In addition to all of the ways our homes have served us in the past, our homes are now workplaces, schools, and places of refuge.
Our environments have a huge influence on our well being—physical, mental, emotional, and spiritual. It is especially important right now to create spaces that support us on all these levels.
One of the keys to creating a peaceful home is to live only with the things that are loved and useful, which often means we need to clear away the rest—we need to clear our clutter! You are probably finding that you have had to make room for the supplies you are bringing into your home--items that may be essential in the weeks ahead. Likely, you are also needing to make space to support new activities such as school, work, and more meals than you're used to cooking at home!
We also need to clear for our peace of mind. The physical clutter in our homes is also emotional clutter. Clutter leads to stress, overwhelm, and often is a source of conflict between us and our loved ones. Clutter is a drain on our time and energy. We end up spending our days cleaning, managing, picking-up, and sometimes arguing, about stuff. Time that instead could be spent with our loved ones, taking care of ourselves, enjoying fun activities, and purposeful work. This is a time for connection. By clearing clutter we free space in our homes and our minds so we can be truly present and available to our won needs and to those we love.
And there's a good chance that all of the things that were bothering you about your home before all of this happened, is really bothering you now. Yet, this is a time when we want to feel supported by a home that is well functioning and in order so we can be effective and have clarity as we deal with all the things currently coming our way. We also want to make sure our homes support our wellbeing by reducing stress triggers and arranging our bedrooms in a way that supports optimal sleep.
As with most challenges, often there is often a silver lining. One of the blessings of this time is that in some ways—in terms of our calendar and schedules—life has been simplified for us. We now have more time and fewer scheduled activities, and we can design our homes and lives in any way we wish.
We do have a choice: we can indulge in the news and get stressed out, which not good for our health, or we can create something positive. Let's choose to be intentional and purposeful about how we use this time by making changes to our homes to support us in cultivating peace. If we turn within and use intention, we can create our own inner reality and positive vision for life in our homes, while still acknowledging the turmoil and doing what we can for others outside our homes.
We see an opportunity to come back home—to our physical homes and also to ourselves—to the place in our consciousness and in our hearts where we are connected, at one, at peace, and present for what is most essential.
As we said, this is our life work. We love answering questions about clutter clearing and are here to help you create a peaceful, joyful home that leads to a peaceful, joyful life. We have created a community forum so that in this time of physical social distancing, we can connect emotionally and spiritually to share ideas and offer support. We hope you join us!
Warmly,
Laura and Alison
P.S. We want to support as many people and homes as possible during this time. The course is usually priced at $49, but we are currently offering a 40% discount. Use coupon code 40PERCENTOFF
If the discounted price is not currently in your budget, please reach out to us at [email protected]
P.P.S. We have created this special course offering, which includes our course, Make Space for Your Dreams, with new bonus materials and resources (if you already purchased Make Space for Your Dreams, but would like access to this course please email us at [email protected]).
Create a Peaceful Home and Life By Clearing Clutter
What you will get:
40 minutes of video instruction including demonstrations
A community forum where Laura and Alison will be available to answer all of your questions and support you in creating a home that supports you in every way.
Bonus material and resources including 5 downloadable PDF's (please see details below)
A free course on nutrition for kids
You will learn to:
Identify the types of clutter that may be less obvious, but can have the biggest impact on your wellbeing.
Truly understand and appreciate why clutter holds us back and negatively impacts our life to help inspire you to make a change.
A step-by-step process for clearing all your clutter that even busy parents and professionals can achieve.
How to let go of clutter in a way that isn't overwhelming, but is mindful of other people and the planet.
How to incorporate intention in every step of the process to maximize the impact of clutter clearing.
Tips for letting go of the items that have sentimental value or we feel obligated to keep.
Steps to maintain a clutter-free home and prevent new clutter from accumulating.
Bonuses and Additional Resources include:
A free online course about How to Make Nutrition Fun (including recipes and meal planning tools)
How to Create a Bedroom that Supports Better Sleep
Practices for Cultivating Inner Peace
Tips for Reducing Stress and Promoting Wellbeing at Home
Tips for Clearing and Managing Children's Clutter
Life Design Process (to help you consciously create a positive vision for this time at home)
A Space Clearing Demonstration
How to Clear Inner Clutter
Course Curriculum
Introduction
Available in days
days after you enroll
The Why, What, and How of Clearing Clutter
Available in days
days after you enroll
Maintaining and Preventing
Available in days
days after you enroll
Your Instructor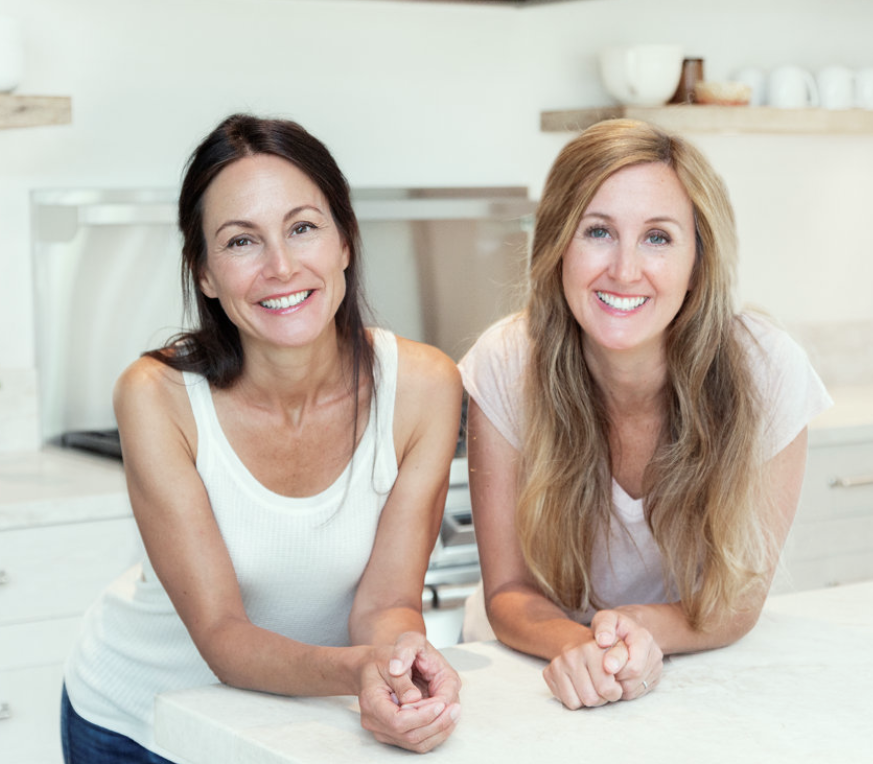 Laura and Alison are sisters, mothers, authors, speakers and co-founders of the lifestyle company, InspiredEverydayLiving.com. They wrote, Clutter-free Parenting: Making Space for the Magic of Childhood and Joy of Parenthood, The Peaceful Nursery: Preparing a Home for Your Baby, published by Random House, and Love at Home: The Single Girl's Guide to Feng Shui and Life Design.
Over the years, they have consulted with hundreds of clients from New York to LA. They have been featured on television and radio including the Today show, KTLA, KCAL CBS News at Noon, the Jennie McCarthy Show and in publications that include The New York Times, The Washington Post, The Chicago Tribune, Traditional Home, C Magazine, Angeleno, Daily Candy, and The Hollywood Reporter. They have also contributed to magazines and websites including Natural Home, YogiTimes, Intent.com, and Positively Positive.com.
Laura has a a Masters Degree in Spiritual Psychology from the University of Santa Monica and a Bachelors from Northwestern University and she is a Simplicity Parenting Coach ®. Alison has a Masters Degree in Education from Harvard University and a Bachelors from Tulane and is a Soul Coach ®. They are both graduates of The Western School of Feng Shui.
Frequently Asked Questions
When does the course start and finish?
The course starts now and never ends! It is a completely self-paced online course - you decide when you start and when you finish.
How long do I have access to the course?
How does lifetime access sound? After enrolling, you have unlimited access to this course for as long as you like - across any and all devices you own.
What if I am unhappy with the course?
We would never want you to be unhappy! If you are unsatisfied with your purchase, contact us in the first 30 days and we will give you a full refund.